About Us
Uzu maison vous accueille avec plaisir pour vous faire déguster des rolls de cuisine créative.

Nos rolls Nos sashimis Nos sushi spéciaux sont crées et préparés par notre chef uzumaki japonais qui a plus de 10 ans d'expérience.
Notre maison prépare une sauce spéciale que nous utilisons sur nos rolls originaux.
Uzu maison, ce n'est pas que des rolls, on y retrouve bien entendu les grandes thématiques de la cuisine traditionnelle japonaise: les plats chauds :Udon-Ramen-Takoyaki-Yakitori-Uzu maison s'inspire des meilleures recettes et des ingrédients sélectionnés qui viennent du Japon. Nos plats, toujours extra frais, sont composés des ingrédients les plus recherchés. Ainsi nous utilisons par exemple du riz et des algues Nori haut de gamme, et notre poisson est sélectionné chez les fournisseurs les plus sérieux!
News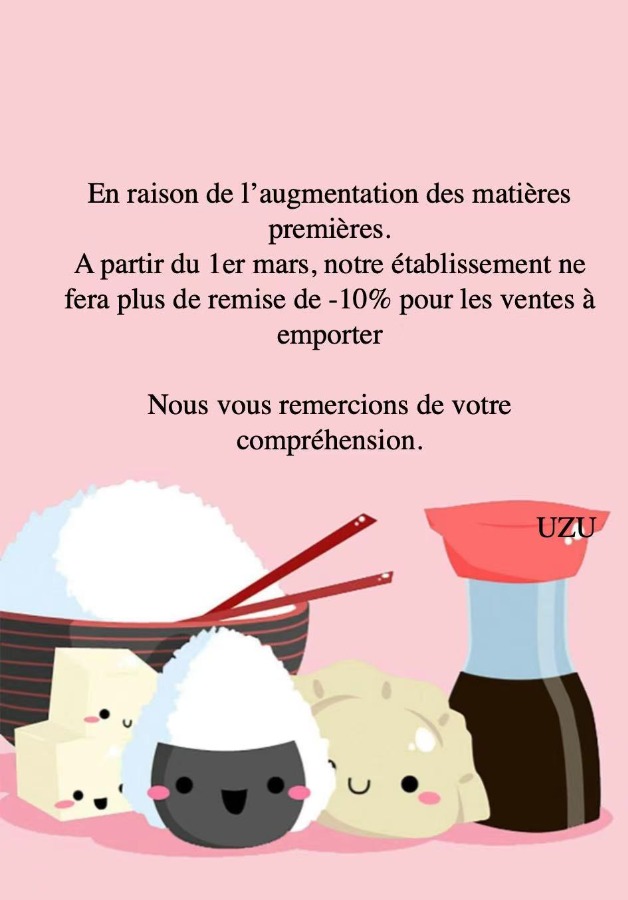 Last reviews
I've been craving Asian food since getting to Paris and I gave the takoyaki and beef udon at Uzu a go. The takoyaki was thoroughly cooked, flavorful, and well-presented. I was especially impressed with the udon, which was fresh, soft, and wonderfully delicious. All the traditional (and essential!) udon flavors were present, and I was very satisfied with my meal. The authenticity of the food here rivals Japanese restaurants in America and I would certainly come back.